Funfetti Celebration Cake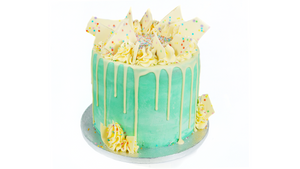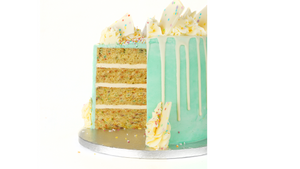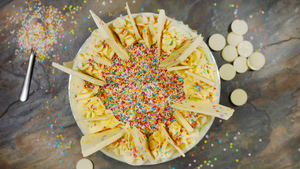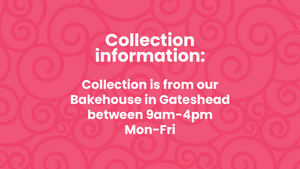 _____________________________
Collection
Please note, this is a collection only product from our Bakehouse in Gateshead.
Collection times are between 8am & 3pm. Please see below for further details.
"The Mother's Day gift received through the letterbox, this weekend was delightful… delicious… and so special for sharing! 'Brownios' = Yummy. The packaging is inspired & will be useful in teaching; teacher training for Early Years."
"Hi! We just sampled some of the brownie from your letterbox bake box…. And we wanted to say WOW. Not tasted anything like it - amazing! Husband says 'bloody lush'. Thank you!"
Natalie
"Great service - sent to my daughter at uni and she loved them. A little taste of home. X"
Sarah Rowland
"Sent to my staff during lockdown to cheer them up. Worked a treat!"
LolaUno
"Even though they had been posted they were all still fresh & perfect. I warmed them up and they tasted better than any restaurant had served me, and a good size."
Snowdropdurham
"The best cake/brownies/blondies in Newcastle, the UK... actually the world... and wonderful service!"
JGward93
"Ordered these to be posted to my sister as a treat to cheer her up. She reports they are delicious & they also arrived in perfect condition."
Katharine Russell
"I received some chocolate brownies as a gift from my church. They were honestly the best brownies I have ever tasted! Every single flavour was incredible!"
Laura Clare Spanswick